Brief introduction of the cleaning and maintenance of the electric operating table
In order to use multifunctional Electric Operating Table more safely and to prevent cross infection, the operation table must be cleaned and maintained according to the procedure, which can also prolong the service life of the Operating Table.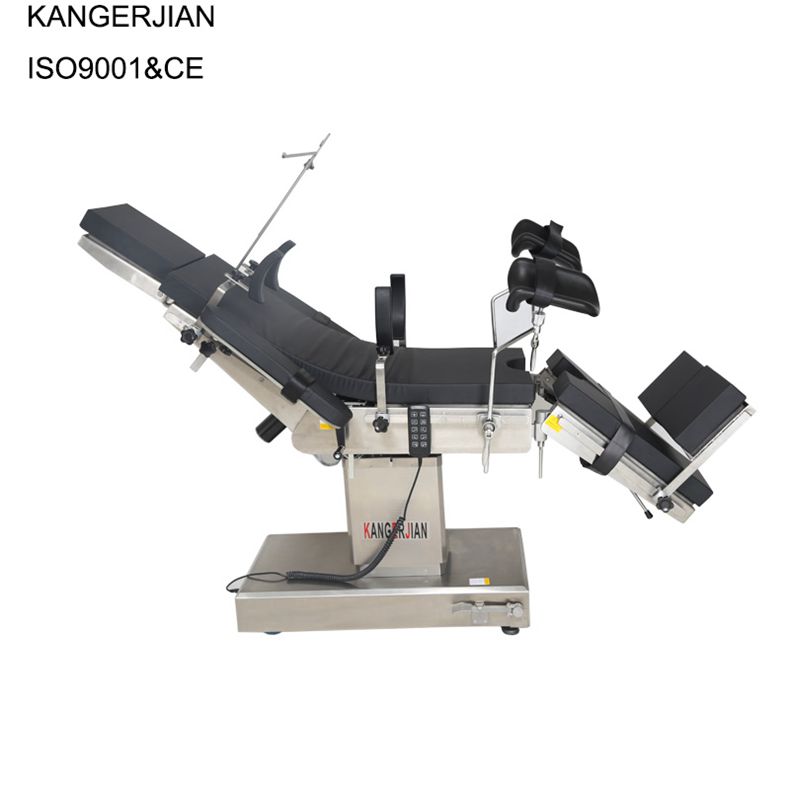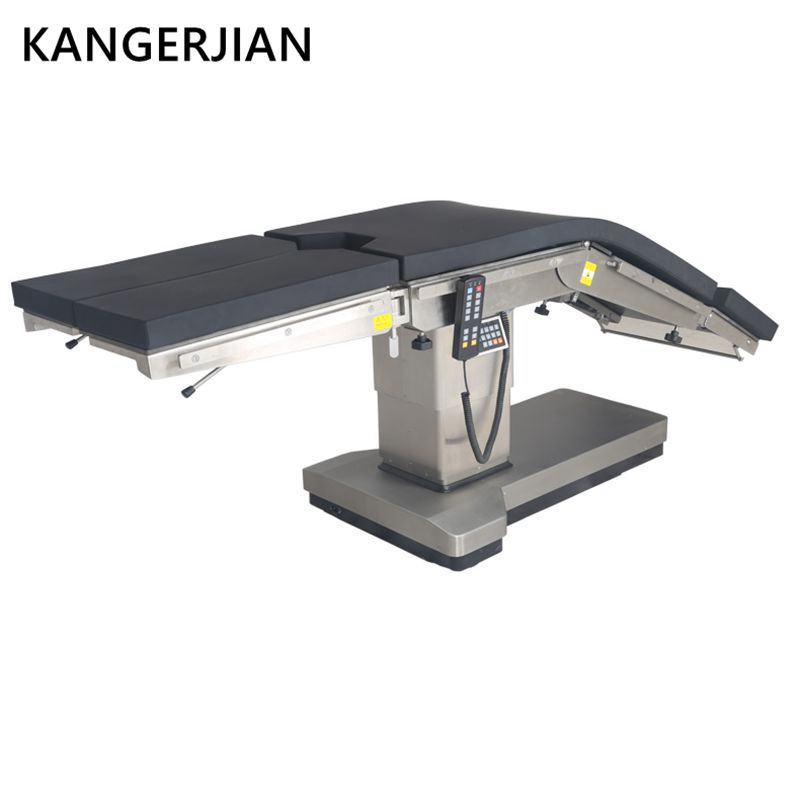 1. Electric operating table in the long-term use of the most important is for operating table cleaning. After the operation, the power supply is cut off, the external structure of the operation bed is cleaned and the blood stains are removed, the dirt can be sprayed with disinfectant, the strong corrosion or acid cleaning agent is not used, and the washing with water is forbidden. When washing and disinfecting the ground, (the operating table of kang'erjian brand should be divided into two kinds of base, one is stainless steel plate base, the other is aluminum alloy base, and the operating table of kang'erjian brand should be pushed to a dry place when washing and disinfecting the ground. The operating table with stainless steel base in general operating room can be used, the operating room with higher material requirement can choose aluminum alloy material)
2. Since the multifunctional operation bed is hydraulic assisted, The fuel tank should be checked regularly to minimize the bed body and to check the remaining amount of hydraulic oil in the tank. If the oil quantity is less than 3 / 4 of the tank, it should be added to 3 / 4. And change the oil every two years. . Take Kangerjian brand products as an example, the new machine need not be overhauled frequently, do a good job of surface cleaning.