Electric operating table series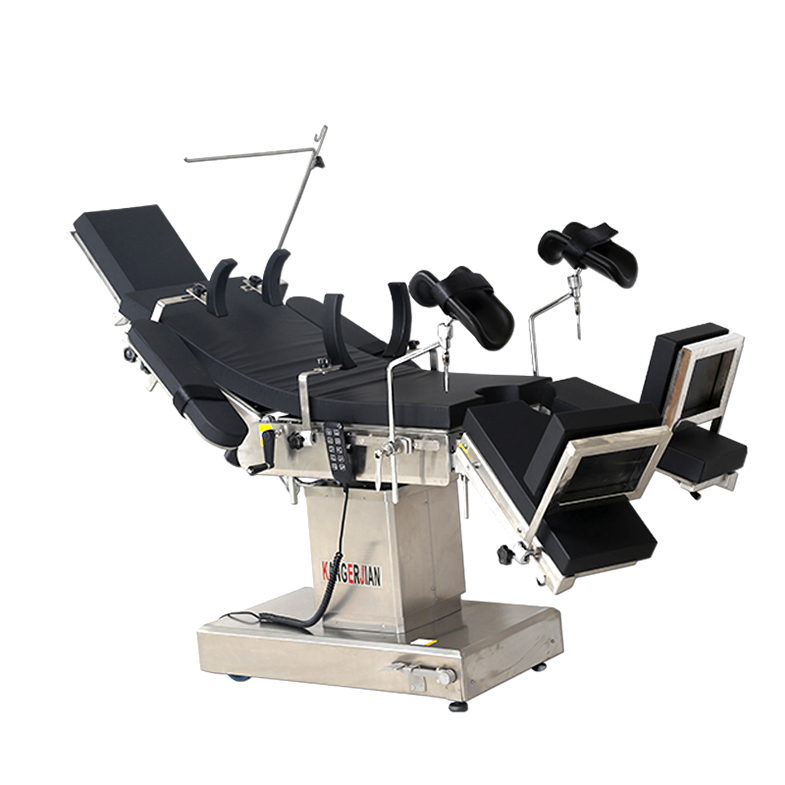 KDT-Y08A The Operating Table can be suitable for all levels of the hospital for chest, abdominal surgery, battle surgery,
ENT, gynecology, urology and orthopedic surgery and other general purposes.
Advantage:
1.All the level surface movement ,tilting backward and forward ,tilting rightward and leftward ,and ascending and descending are all carried out by electric handspike with easy and safty manipulating buttons.
2.Table top horizontal movement 400mm be used with C-shaped arm for X-ray diagnosis
3.The table top made of high strength plastic plate, The mattress is made of foam polyurethane.
4.Leg board can be removed, manual rotation of the abduction, under the fold, easy to adjust, very convenient for the urological operation.
5.With 24V direct supply, the table is safe and reliable.