Interpretation of the 80th China International Medical Equipment Fair (autumn)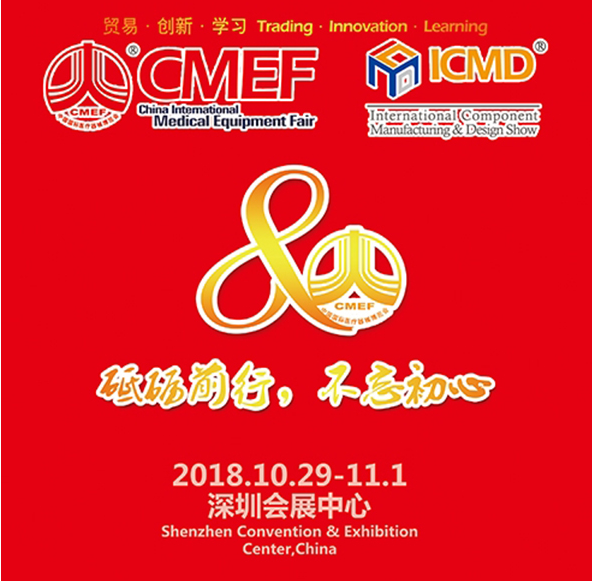 The 80th China international medical Equipment Fair (autumn) was concluded perfectly at Shenzhen international convention and exhibition center from oct 29 to nov 1, 2018.
This exhibition occupies exhibition hall 1-13, the scale can be said to be significant.There are domestic and foreign well-known pharmaceutical manufacturers, medical equipment manufacturers reference.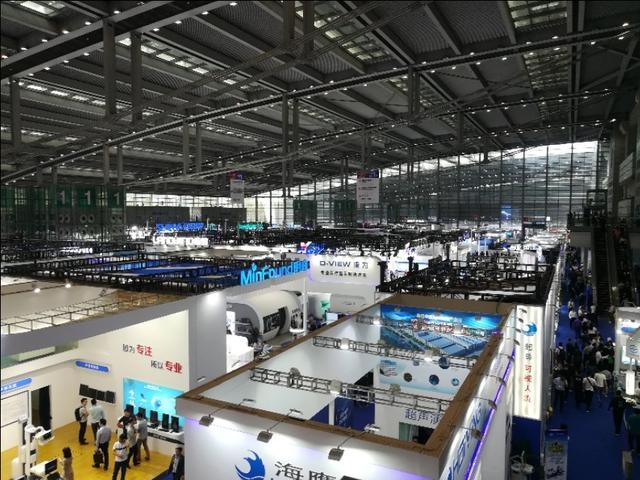 Exhibition introduction:
China international medical device expo (CMEF), founded in 1979 and held twice every spring and autumn, has become the largest medical device and related products and services exhibition in the asia-pacific region after 39 years of continuous innovation and self-improvement.The exhibition covers a wide range of products including medical imaging, in vitro diagnosis, electronics, optics, first aid, rehabilitation nursing, mobile medical treatment, medical services, hospital construction, medical information technology and wearable technology, and directly and comprehensively serves the entire medical industry chain from the source to the terminal of the medical device industry.CMEF deals and exchanges with nearly 4,200 medical device manufacturers from 28 countries and regions and 200,000 people from more than 150 countries and regions around the world.With the deep development of the exhibition to become more professional, has created the meeting BBS, CMEFImaging, CMEFIVD, ICMD China international medical equipment design and manufacturing technology exhibition brands and so on a series of medical domain, CMEF medical industry has become the largest professional medical procurement trading platform, release the best corporate image and specialized information center and academic, technical communication platform.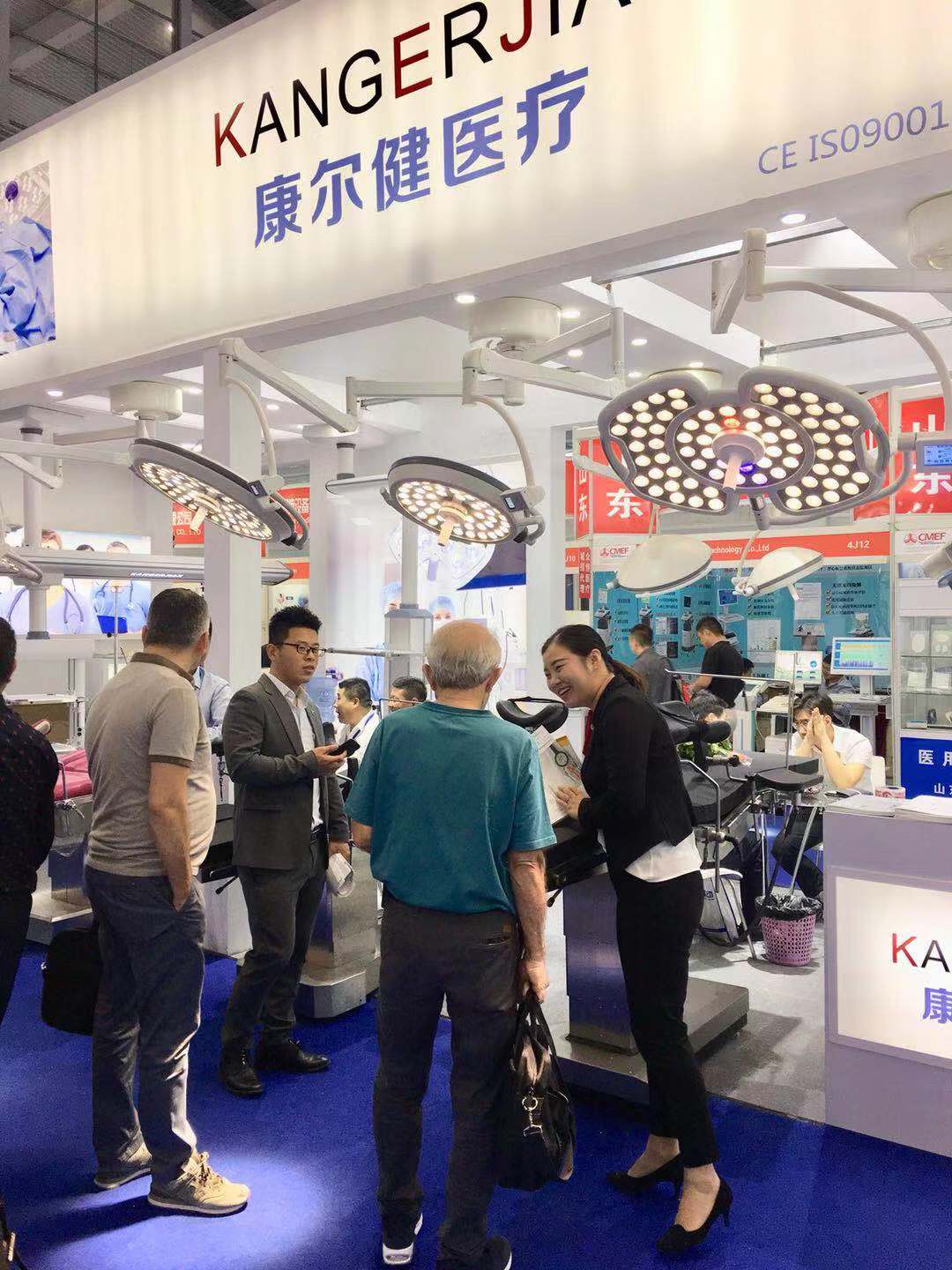 KANGERJIAN medical technology co., LTD.Located in Shandong Province, as a rising star also took part in the fair, the company passed the iso9001:2015 quality system certification, iso13485:2003 2016 quality system standards, CE, SGS, make the enterprise management standards and product quality relative to pick up, to further consolidate the domestic market at the same time, gradually in the international market, with foreign trade company is one of the few manufacturers.Our main products are: operating shadowless lamp, mechanical and electric, electro-hydraulic multi-functional operation table, gynecological maternity bed and examination bed, medical tower, ICU ICU intensive care unit tower, LED watch lamp, emergency rescue vehicle, ward care and other special medical equipment.This exhibition is favored by dealers in some developed countries, and highly praised by dealers in various countries, with good quality and good price, especially attracting the interest of dealers in many developing countries.The partners are spread across the globe, and neighboring countries include Indonesia, Russia, South Korea, India, Iraq, Bangladesh, Vietnam and Thailand.Countries further away are the United States, Mexico, Chile, Uganda, Lithuania, Nigeria, Egypt, dubai, Morocco, Norway, Finland and Ireland.Customer satisfaction is the biggest affirmation for us, we also as always uphold excellent product quality and service system, in order to obtain customer satisfaction and guarantee to obtain the maximum use value, at the same time, make the enterprise more competitive.